The Corona pandemic has changed our lives and patterns of movement, with physical and social distancing and limitations on how we can meet. What impact does this have on us as individuals and on society as a whole? How do we use our common spaces when more activities have to take place at home? How does the pandemic affect cramped households and single-person households? Where do we seek support, physical proximity, protection, and community? Through a shadow structure and a furnishing plan that plays with the Turkish spatial concept of "avlu", meaning inner courtyard in Turkish, questions are raised about common spaces as meeting places.
Through Avlu, consisting of hand-sewn clothes made of building fabric, activities that require more space than the interior offers become possible. Avlu is located between the private home and the public street, forming an intimate outdoor space where qualities from both places are mixed.  
Laundry is often associated with the private, dirty, invisible, and often repetitive domestic work that is largely attributed to women. In times of separation, we seek places for physical proximity, protection, and community. Hanging laundry in the public space creates a recognizable gathering place for presence, recognition, and meetings.
Avlu was created in 2021 through a collective process with local women and farming groups active in Tensta. The location is a relatively forgotten square outside Tensta Konsthall, which gets new life when the art gallery's activities move outdoors. The structure is designed to be a recurring feature for several years.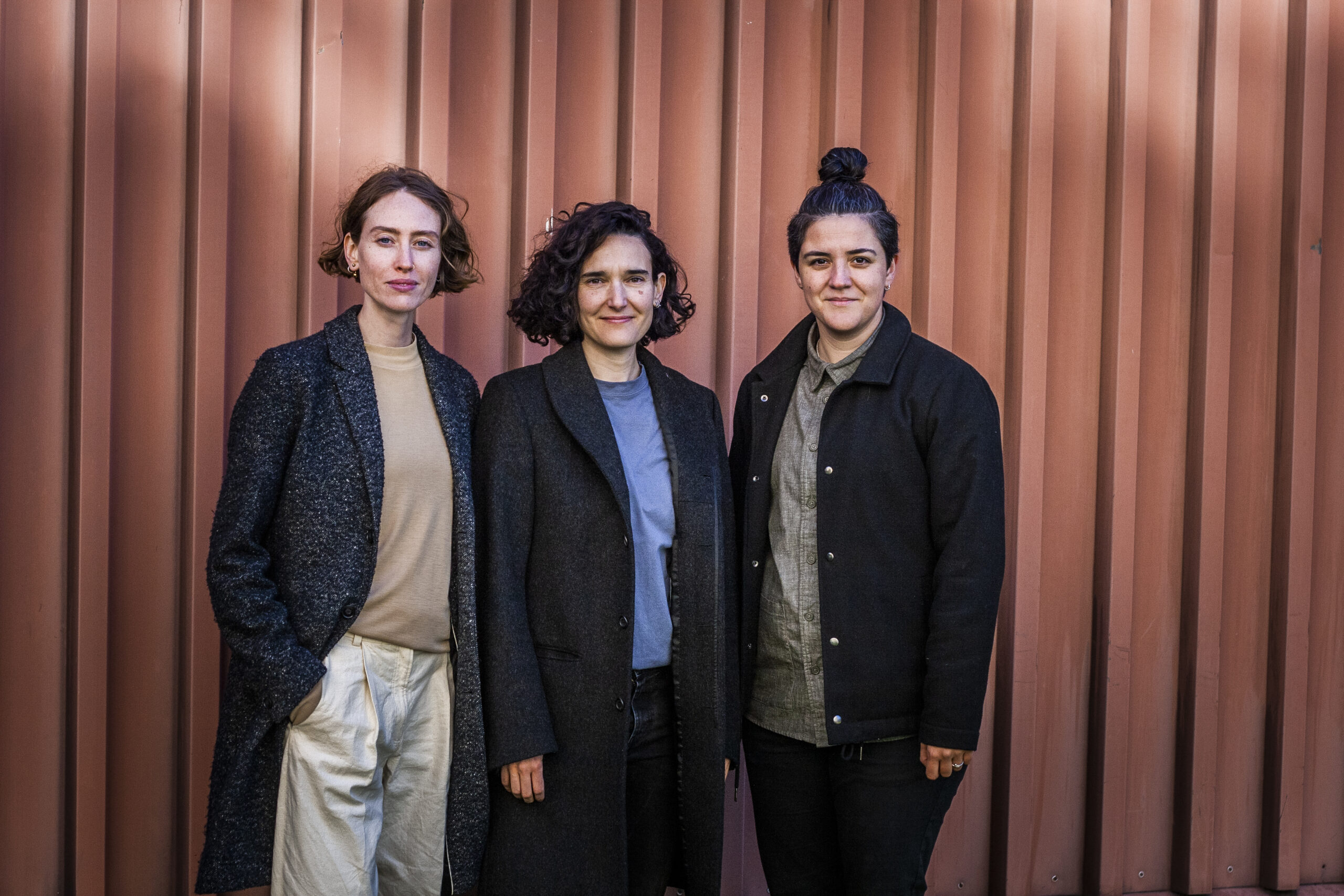 Kalabalik
Kalabalik is an architecture and art studio consisting of Ays Alayat, Martina Garreta Cano and Vilde Stampe. The word Kalabalik exists in both Turkish and Swedish. In Swedish, the word means chaos, disturbance, or turmoil. In Turkish, the word has a completely different meaning; full of people, crowded or packed.